Check out our amazing rewards plan!
DISCLAIMER: Your commissions and residuals will vary depending on your work ethic. You may make no money at all and in some cases it could even be possible to lose money.
Important things to know about our rewards plan:
If you are only a customer:
If you refer 3 direct members you receive a free membership!
These direct members must stay active customers (not affiliates) for you to continue receiving your free membership.
If you refer more than 3 members, you receive your free membership and $15 per additional direct member per month sent directly to your credit wallet!
Any active direct members are never lost and automatically transferred to your tree if you choose to upgrade to an affiliate.
If you upgrade to an affiliate:
You will no longer receive $15 per referral but will be transferred to the HLX Compensation plan.
Priority VIP email support.
Lead generation and Facebook optimization training course.
Access to the HLX compensation plan.
The compensation plan:
You must always have 3 direct active signups at all times (one per lane).
Your rank is determined by the volume of each of your lanes and you get paid based on your lowest lane (See picture 1)
Starting from Advisor5K - Three of your initial direct active signups must now meet ranking requirements.
Required ranking members must be on separate lanes.
The 66% rule must be followed.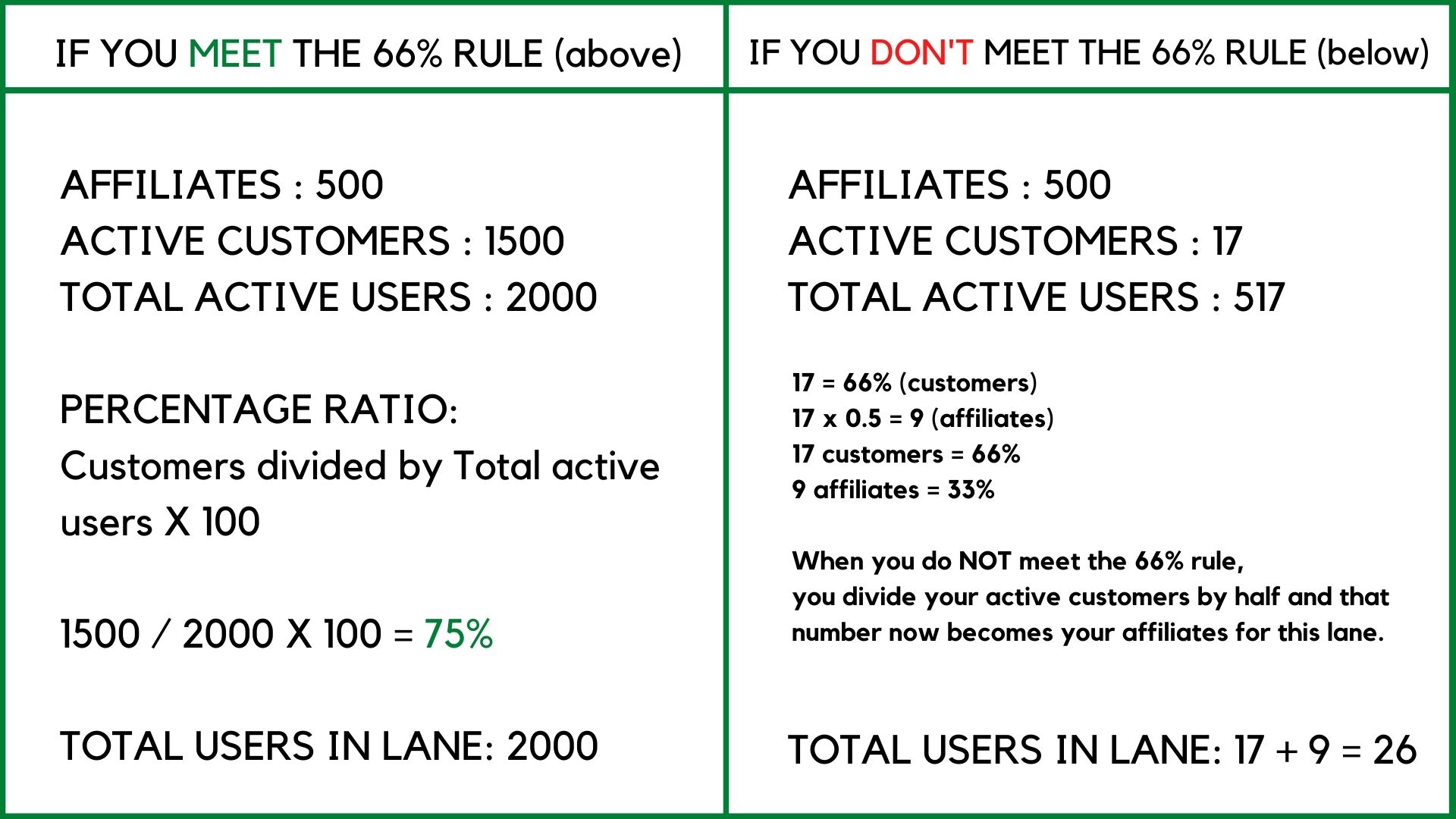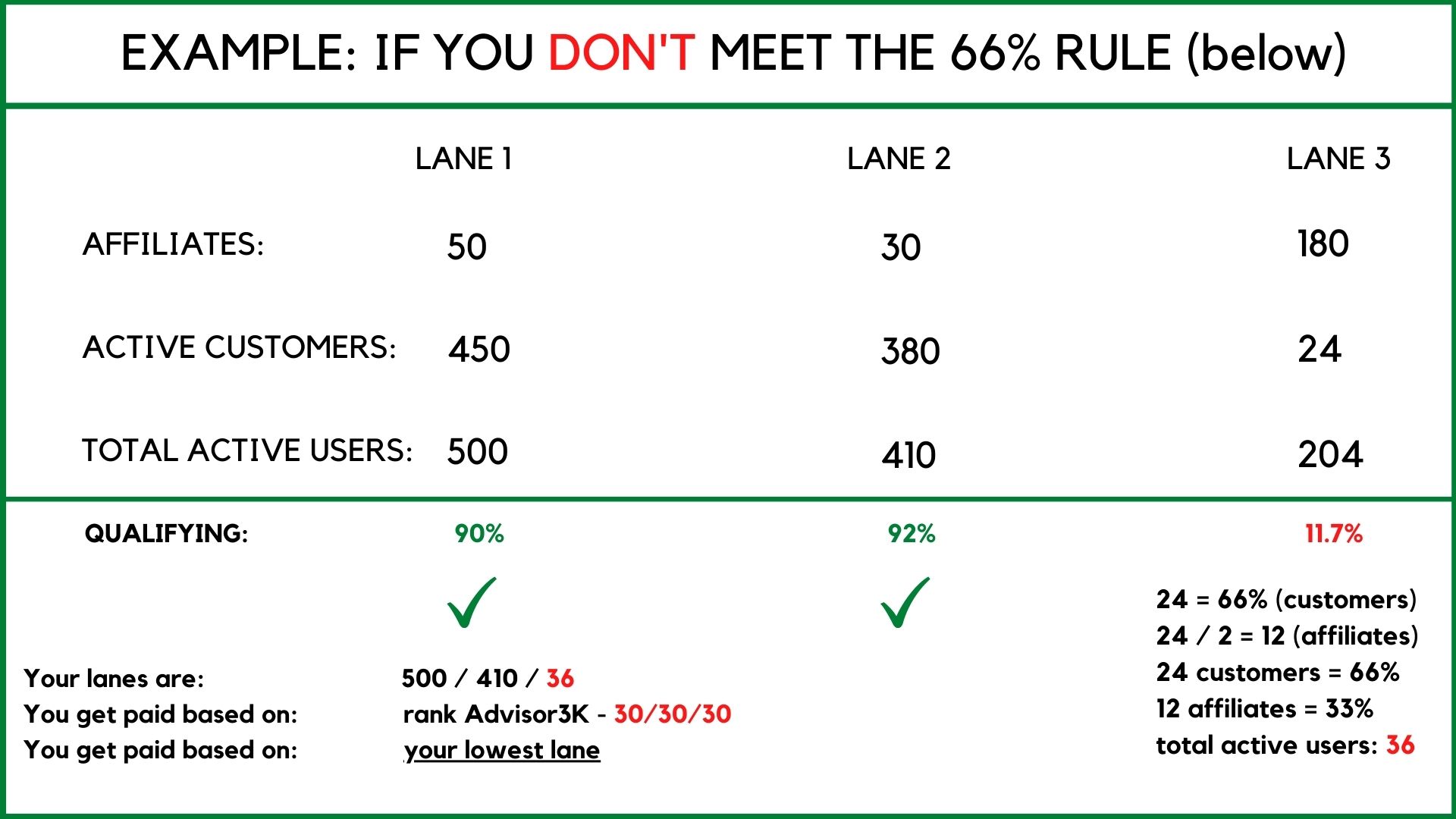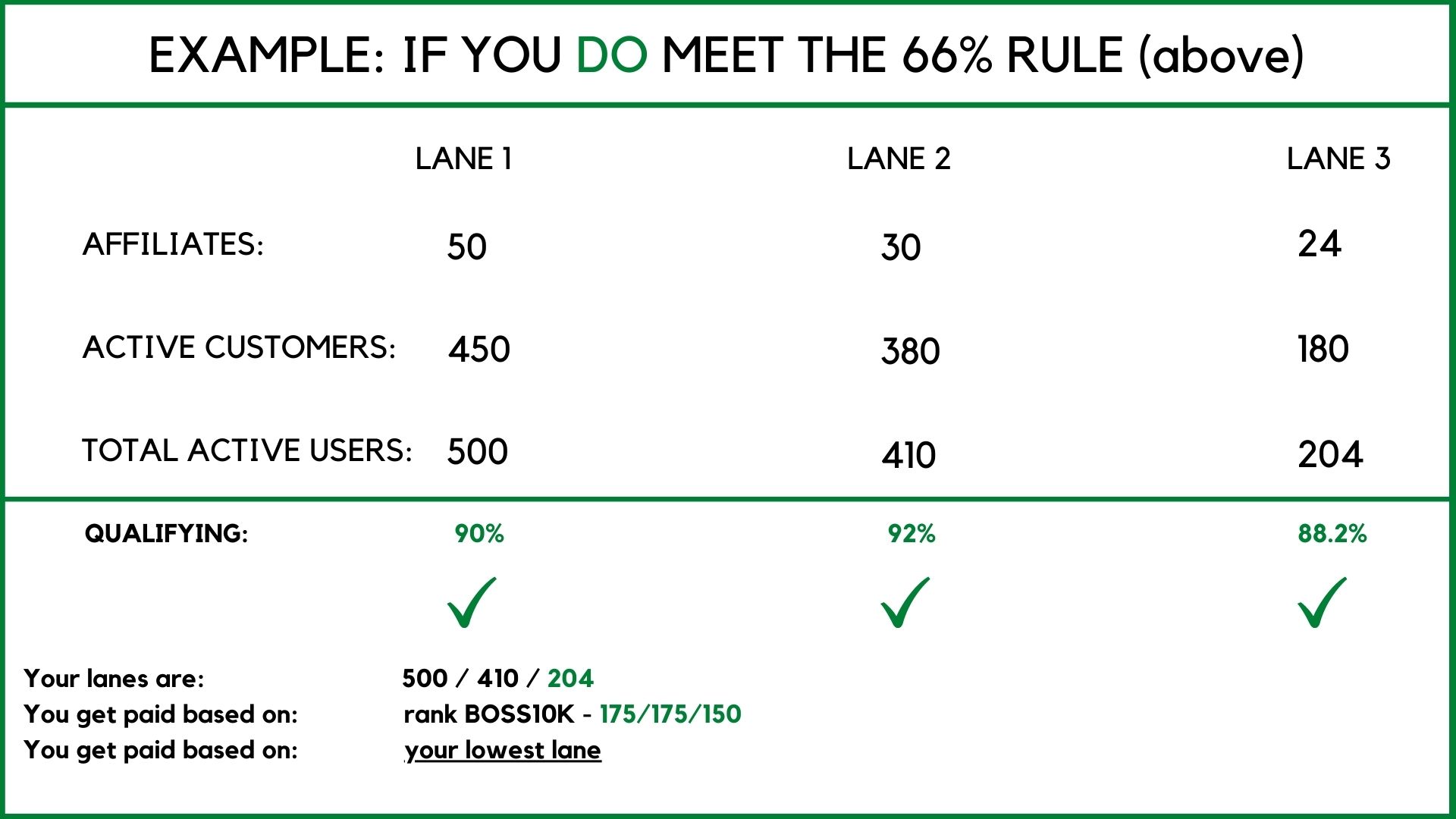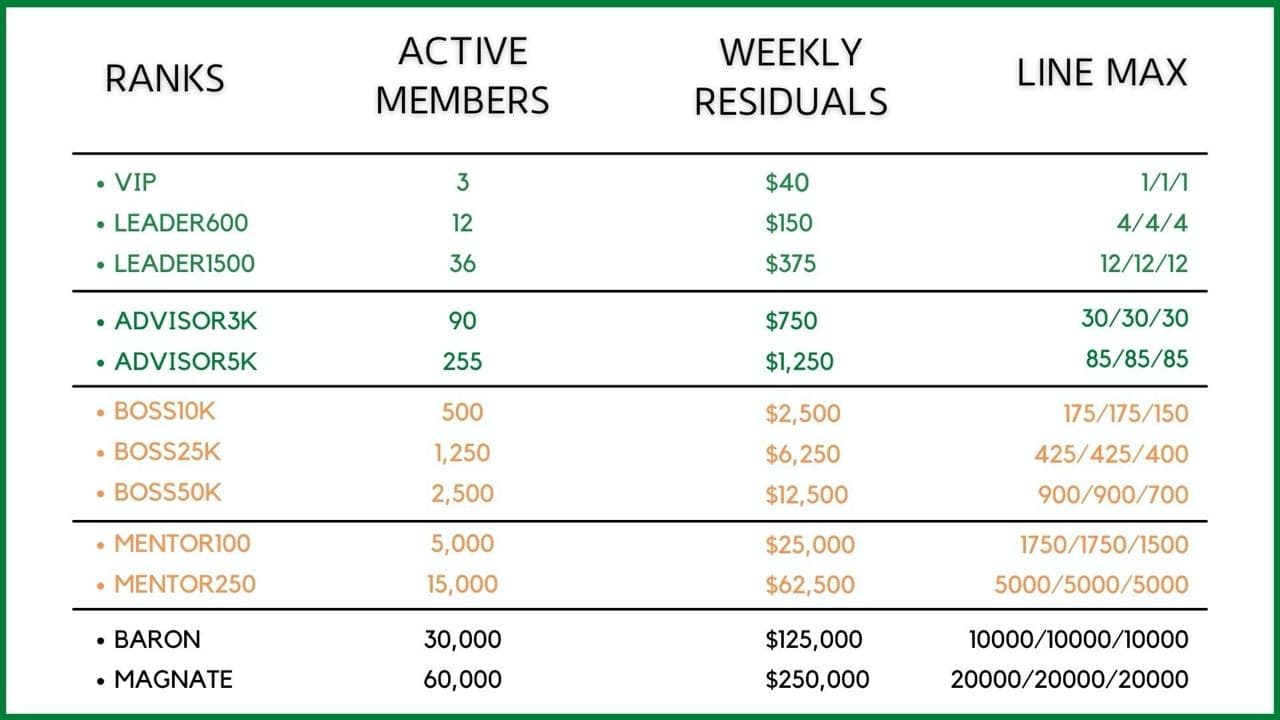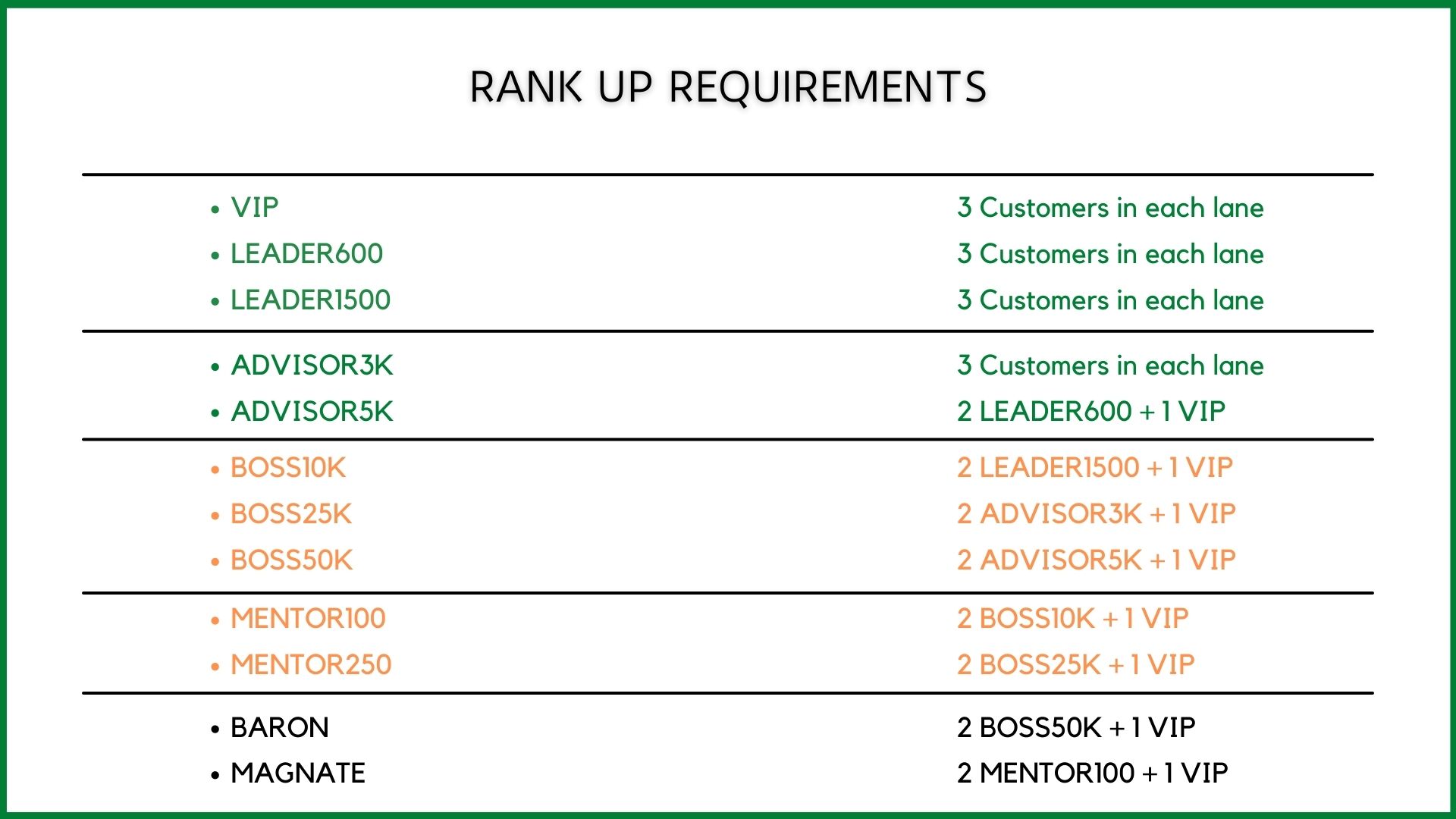 The 10 day holding tank:
Customer's personal referrals won't be placed into the holding tank, they will be placed in to the tree automatically.
When you enroll a new member as an affiliate, they will be placed in your 10-day holding tank.
At this point, you can then choose where to place them into your tree.
If you do not place someone into your tree within 10 days, they will automatically be placed at the next available slot (going from left to right)
Residuals from your Tree:
We payout a weekly residual income every Friday once you achieve a rank.
As long as you maintain your rank each week, you will get paid for that rank.
You always get paid based on the rank you had in the previous week.
You must earn a rank before Friday in order to get paid the following week.
IMPORTANT: To be eligible for any ranks you must always have 1 personal referral on each lane.
Keep scrolling for further important details about this.
For a further explanation check out our Terms and Conditions.